[Visitors to Japan only] Tohoku Expressway Pass | Drive Plaza DoRaPuRa
[Visitors to Japan only] Tohoku Expressway Pass | Drive Plaza DoRaPuRa
[Customer Notice] We stopped accepting Expressway Pass applications!
We stop new reservation for Expressway Pass to prevent spread of Coronavirus infection. We apologize for the inconvenience, and appreciate for your understanding.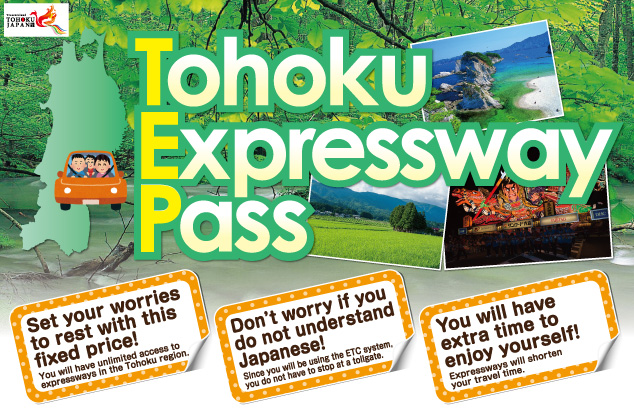 *Please pass through an ETC lane at 20 km/h or less.
The Tohoku Expressway Pass is a special service that allows unlimited use of Tohoku expressways through the ETC system at a flat rate!
Please rent a designated ETC* card with a vehicle.
ETC (Electronic Toll Collection) is a system that allows the use of an ETC card, properly equipped in vehicles, to pay expressway tolls through wireless communication at the tollgate without stopping the vehicle. This extremely convenient system bypasses the hassle of stopping the vehicle to pay.
Note

Tohoku Expressway Pass is designed for visitors to Japan only.
Availability by Area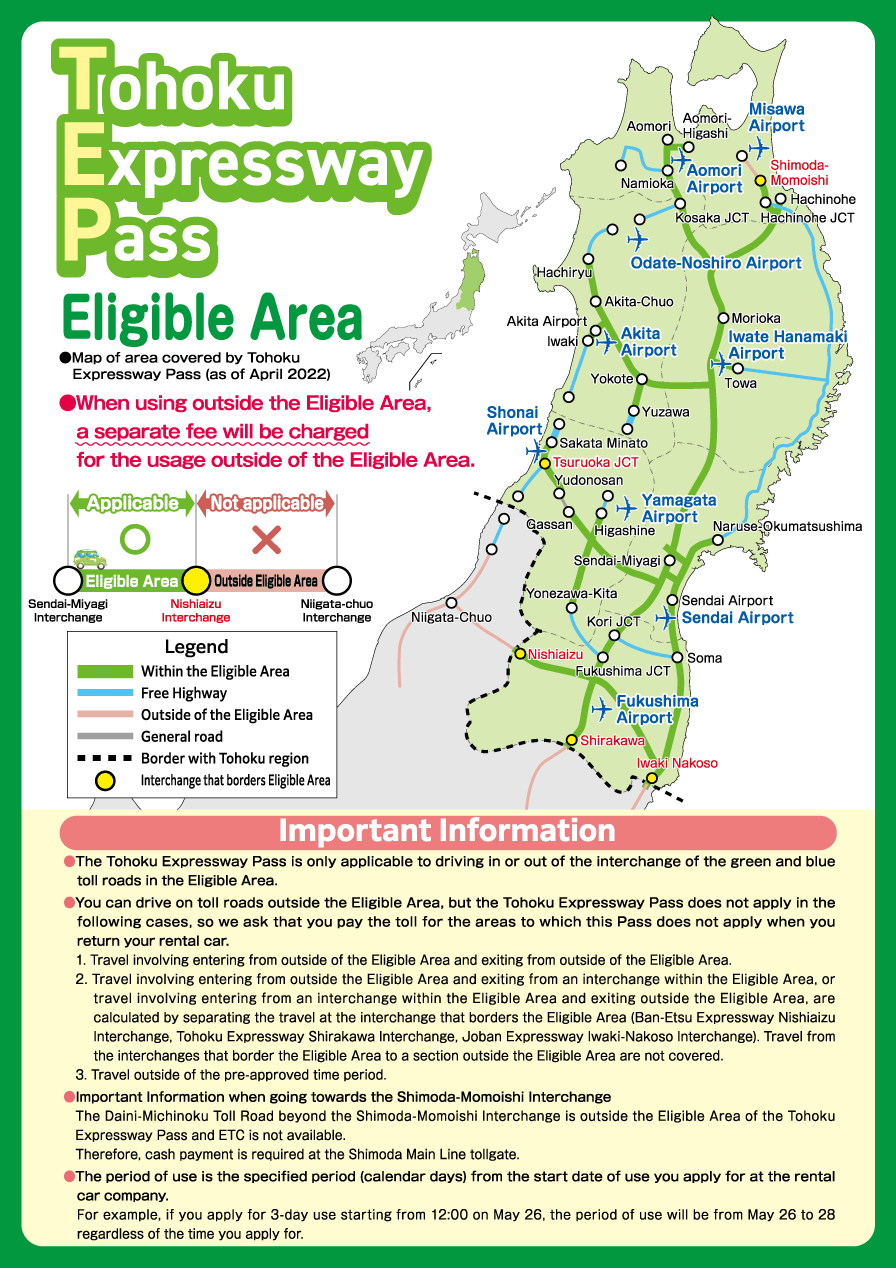 Features
Flat-rate pass and no other charges!

The pass user can drive on expressways at a flat rate as many times as they wish for two or more consecutive days up to fourteen days without worrying about additional charges.

No worry about Japanese language!

With the ETC system, the pass user can use expressways without stopping at the tollgate for payment. This makes it easy for international visitors who have difficulty in communicating in Japanese to use expressways without being troubled by the language problem.

Time-saving!

The pass user can reduce the travel time by using expressways and travel around a lot of appealing spots in the Tohoku region.
Eligibility
The pass is available only for visitors to Japan who hold a passport other than Japan.
However, Japanese citizens who have permanent residency in another country are also eligible (provided that he/she has a driver's license acceptable in Japan). At the time of application, we will ask you to present your passport or a document that proves compliance with the conditions specified above, as well as a driver's license.
Rates
2In line with the consumer tax rise from 8% to 10% to take effect from 1st October, 2019, the "Tohoku Expressway Pass" charge will change as follows.
Consecutive Days
Price

(yen)

(Reference)Per Day

(yen)

2days

\4,100
\2,050

3days

\5,600
\1,867

4days

\7,100
\1,775

5days

\7,600
\1,520

6days

\8,100
\1,350

7days

\8,700
\1,243

8days

\9,200
\1,150

9days

\9,700
\1,078

10days

\10,200
\1,020

11days

\10,700
\973

12days

\11,200
\933

13days

\11,700
\900

14days

\12,200
\871
Rental price for a vehicle and ETC card not included in the prices listed above.
Extension not accepted in the middle of use period.
For example: Expressway regular tolls (Regular-sized car)
Sendai Airport→Matsushima (Matsushima Kaigan IC)
One-way\1,090
Sendai Airport→ Chusonji (Hiraizumi-Maesawa IC)
One-way\3,650
Sendai Airport→Yamadera (Yamagatakita IC)
One-way\2,520
Sendai Airport→Shirakami-Sanchi (Owani-Hirosaki IC)
One-way\7,950
Instructions

Handling shops
For a list of participating offices,please click here
Agreement for Use
Agreement for Use of the Tohoku Expressway Pass
Detailed Rules for Use of the ETC System
Helpful Information
High-Tabi : Journey in Tohoku on Expressways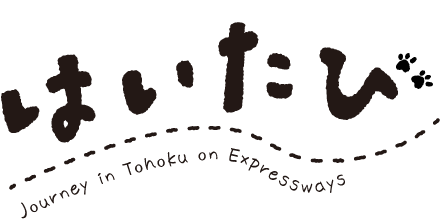 Recommended
content for you
Expressway toll/
route search
Search by
service area