Overview
Service Area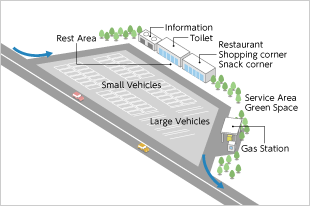 A service area is an expressway rest facility, and typically has more facilities than a parking area. These may include a snack corner, gift shop, gas station, parking spaces, and toilets.
Parking Area
A parking area is an expressway rest facility. Typically, it is smaller than a service area. All parking areas have parking spaces and toilets. Some parking areas have a snack corner and gift shop. There are also parking areas with restaurants and gas stations.
Joban Expressway Moriya Service Area (inbound)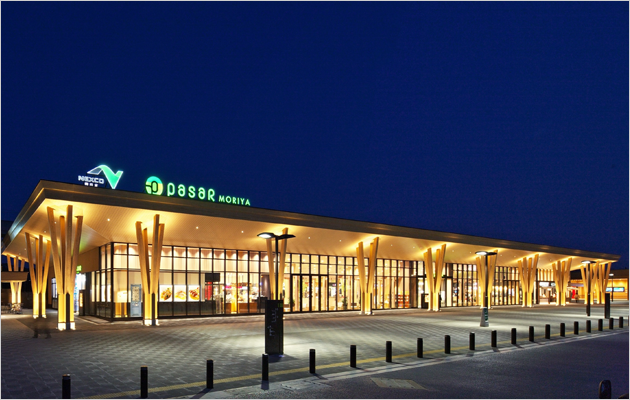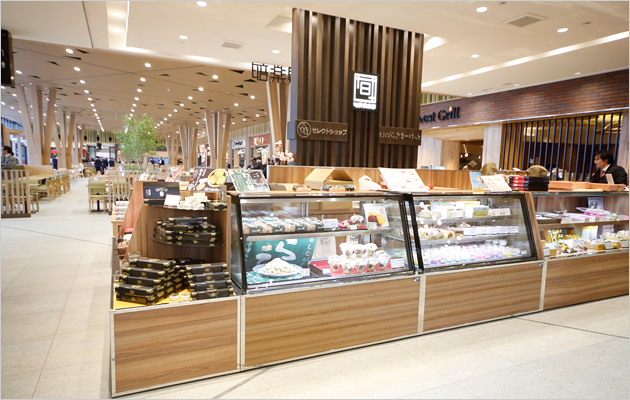 Tohoku Expressway Sugo Parking Area (outbound)

E-NEXCO Wi-Fi SPOT
In East Japan there are Wi-Fi spots that anyone can use free of charge.
Free Wi-Fi spots are marked with a sticker at the service area entrance.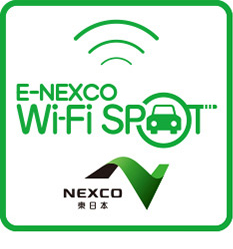 Please use the link below to access information on how to use the service, to register for the service, and for answers to frequently asked questions.
Unique facilities and gourmet food
Mini theme park service areas
The Tohoku Expressway Hanyu Onihei Edodokoro parking (inbound) area is an impressive mini theme park that allows you to travel back in time and enjoy the authentic ambience of the Edo Period.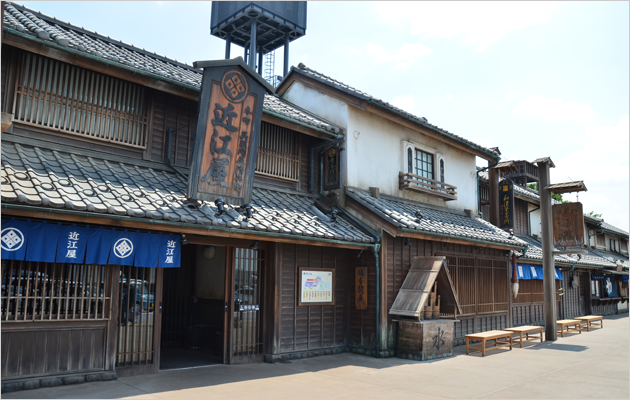 Local delicacies
Inspired by the idea of serving local specialties to visitors, East Japan service and parking area food menus feature famous local dishes.
*Items may not be available, may change in price, or may change in content without notice.
Japanese Scallops Set Meal

Inka-No-Mezame Potatoes

Hinai-Jidori Chicken and Egg Bowl

Kozuyu Soba

Kirifuri Kogen Beef Kushiyaki

Fisherman's Dish – Elegant Horse Mackerel Bowl

Koshinokogane Pork Cutlets Bowl

Yoneyama-style Sea Bream Chazuke