How to Pay the Expressway Toll
How to Pay the Expressway Toll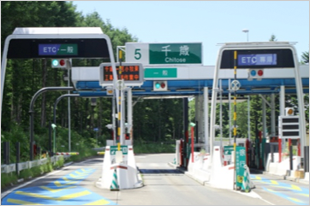 All expressways operated by East Nippon Expressway Company are toll expressways. It is important to note that the toll lanes and procedures are different depending on whether you are paying by cash or credit card or by ETC (electronic toll collection).
Special offer for visitors to Japan
The "Hokkaido Expressway Pass" is a special product that allows unlimited use of Hokkaido's expressways at through the ETC system, one flat rate.
Paying by cash or credit card
① At the Entrance and Exit tollgates, use one of the General lanes.

② At the Entrance tollgate, collect your toll pass ticket from the automatic ticket machine. The ticket will show the vehicle classification, name of the entrance interchange, date and time of issuance, and other information. (*Some entrance tollgates allow cash prepayment.)

③ At the Exit tollgate, hand your toll pass ticket to the attendant and pay the toll with cash or a credit card. Cash payment must be in Japanese yen.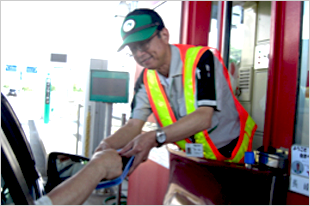 Paying by ETC
① ETC is an automatic system that allows you to pay the toll without stopping the car. The system is based on wireless communication between the antenna installed at the tollgate and the ETC onboard device in your vehicle.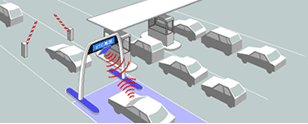 ② In order to use the ETC system, you must have a vehicle onboard device, and an ETC card issued by your credit card company must be inserted into the device.
Rental car companies also have cars equipped with an onboard device and an ETC card; please check with the company when making your rental car arrangements.

③ At the Entrance and Exit tollgates, use one of the lanes marked ETC.

Direction signs indicating the position of ETC lanes are installed at the approach to the Exit tollgates. As you approach the tollgate, refer to the sign and proceed to an ETC lane.

Recommended
content for you
Expressway toll/
route search
Search by
service area